Best 5 Star Hotels In Buenos Aires
If you are looking to find the best 5 star rated hotels in Buenos Aires Argentina, then hopefully, this page will help you decide which of the many 5 star hotels in the city, will best suit you requirements.
There are now a number of luxury hotels in Buenos Aires and each one has its own character and charm. Each one of the 5 star hotels offers guests a wide range of facilities to help make their stay as comfortable as possible and many of the hotels have swimming pools, spa facilities, saunas, fitness centres and more.
Below, you will find a list of the best luxury 5 star hotels in Buenos Aires, as well videos for each hotel, to help making your choice a little easier.
The map widget will also allow you to check what hotels are available for your desired dates, their locations, as well as displaying the best prices for those dates.
A List Of 5 Star Hotels In Buenos Aires:
| | | | |
| --- | --- | --- | --- |
| Hotel | Star Rating | Neighbourhood | Address |
| | | | |
| 1828 Smart Hotel Boutique | 4/5 Star | | Fray J.S.M De Oro 1828, Palermo, 1414 Buenos Aires, Argentina |
| 725 Continental Hotel | 5 Star | San Nicolás | Av. Pres. Roque Sáenz Peña 725, C1035 CABA, Argentina |
| Abasto | 5 Star | Balvanera | Av Corrientes 3190, C1193AAQ CABA, Argentina |
| Alvear Art Hotel | 5 Star | Retiro | Suipacha 1036, C1008 AAV, Buenos Aires, Argentina |
| Alvear Icon Hotel | 5 Star | Puerto Madero | Aimé Painé 1130, Buenos Aires, Argentina |
| Alvear Palace Hotel | 5 Star | Recoleta | Av. Alvear 1891, C1129 CABA, Argentina |
| BE Jardin Escondido By Coppola | 4/5 Star | | Gorriti, 4746, Palermo, C1414BJL Buenos Aires, Argentina |
| CasaSur Recoleta | 4/5 Star | | Av. Callao 1823, 1024 CABA, Argentina |
| Claridge Hotel | 5 Star | San Nicolás | Tucumán 535, C1049 CABA, Argentina |
| Emperador Hotel Buenos Aires | 5 Star | Retiro | Av. del Libertador 420, C1001ABR CABA, Argentina |
| Faena Hotel Buenos Aires | 5 Star | Puerto Madero | Martha Salotti 445, C1107 CMB, Buenos Aires, Argentina |
| Feir's Park Hotel | 5 Star | | |
| Four Seasons Hotel Buenos Aires | 5 Star | Retiro | C, Posadas 1086, C1011 ABB, Buenos Aires, Argentina |
| Hilton Buenos Aires | 5 Star | Puerto Madero | Av, Macacha Güemes 351, C1106 BKG, Buenos Aires, Argentina |
| Hotel Club Frances | 5 Star | Recoleta | Rodríguez Peña 1832, C1021ABN CABA, Argentina |
| Hotel Madero Buenos Aires | 4/5 Star | | Dique 2, Rosario Vera Peñaloza 360, C1107CLA CABA, Argentina |
| Hub Porteño | 5 Star | Recoleta | Rodríguez Peña 1967, C1021ABO CABA, Argentina |
| Hotel Sofitel Buenos Aires | 5 Star | Retiro | Arroyo 841, C1007AAA CABA, Argentina |
| InterContinental Buenos Aires | 5 Star | Monserrat | 809 Moreno St, C1091 AAQ, Buenos Aires, Argentina |
| Libertador Hotel | 5 Star | | |
| Loi Suites Recoleta Hotel | 5 Star | Recoleta | Vicente López 1955, 1128ACC CABA, Argentina |
| Melia Buenos Aires Hotel | 4/5 Star | | Reconquista 945, C1003 CABA, Argentina |
| Melia Recoleta Plaza Hotel | 5 Star | Recoleta | Posadas 1557, C1112 CABA, Argentina |
| Mio Buenos Aires | 5 Star | Recoleta | Av. Pres. Manuel Quintana 465, C1129 CABA, Argentina |
| NH City Buenos Aires | 5 Star | Monserrat | Buenos Aires, Bolívar 160, C1066 AAD, Buenos Aires, Argentina |
| NH Collection Buenos Aires Centro Histórico | 5 Star | Monserrat | Bolívar 120, 1066AAD CABA, Argentina |
| Nuss Buenos Aires Soho | 4/5 Star | | El Salvador 4916, C1414BPP CABA, Argentina |
| Palacio Duhau – Park Hyatt Buenos Aires | 5 Star | Recoleta | Buenos Aires Ciudad Autonoma de Buenos Aires AR, Av. Alvear 1661, C1014 AAD, Argentina |
| Palladio Hotel Buenos Aires | 5 Star | Recoleta | Av. Callao 924, C1023 AAP, Buenos Aires, Argentina |
| Panamericano Buenos Aires | 4/5 Star | | Carlos Pellegrini 551, C1009 CABA, Argentina |
| Park Tower, A Luxury Collection Hotel, Buenos Aires | 5 Star | Retiro | Av. Leandro N. Alem 1193, 1001 CABA, Argentina |
| Recoleta Grand Hotel, Buenos Aires | 5 Star | Recoleta | Av. Gral. Las Heras 1745, 1018 CABA, Argentina |
| Regal Pacific Puerto Madero | 5 Star | San Nicolás | 25 de Mayo 764, C1002ABP CABA, Argentina |
| Sheraton Buenos Aires Hotel & Convention Center | 5 Star | Retiro | San Martín 1225/1275, 1104 CABA, Argentina |
| Sofitel Buenos Aires Recoleta | 5 Star | Retiro | Posadas 1232, C1011 CABA, Argentina |
Watch The Videos And Be Inspired: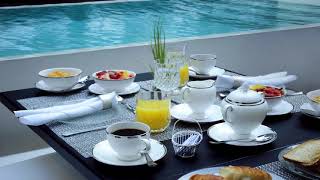 1828 Smart Hotel Boutique - Buenos Aires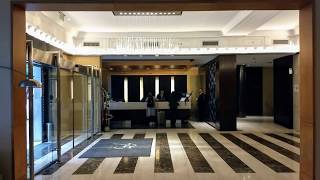 725 Continental Hotel Buenos Aires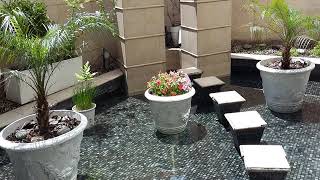 Abasto Hotel Buenos Aires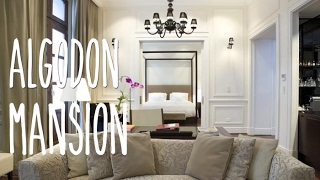 Algodon Mansion Buenos Aires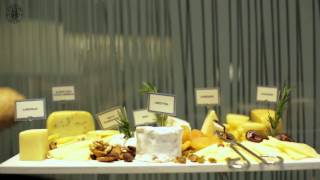 Alvear Art Hotel Buenos Aires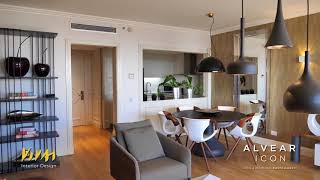 Alvear Icon Hotel Buenos Aires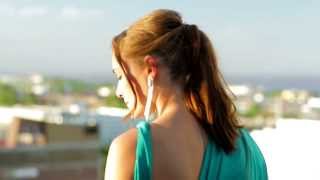 Alvear Palace Hotel Buenos Aires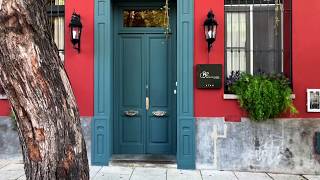 BE Jardin Escondido By Coppola Buenos Aires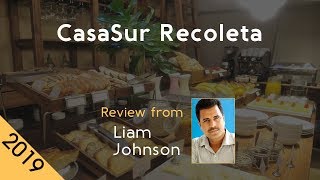 CasaSur Recoleta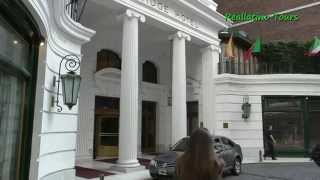 Claridge Hotel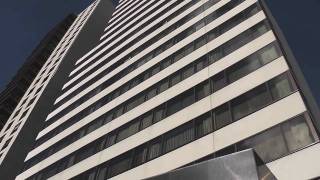 Emperador Hotel Buenos Aires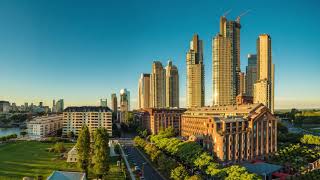 Faena Hotel Buenos Aires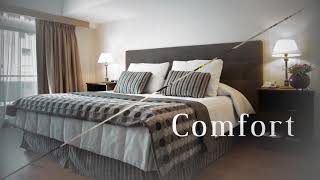 Feir's Park Hotel Buenos Aires
Four Seasons Hotel Buenos Aires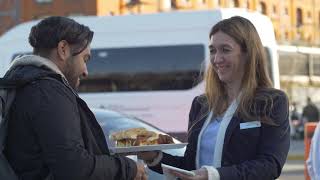 Hilton Hotel Buenos Aires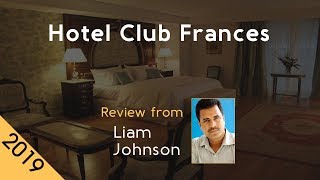 Hotel Club Frances Buenos Aires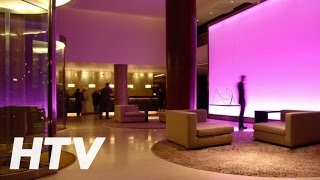 Hotel Madero Buenos Aires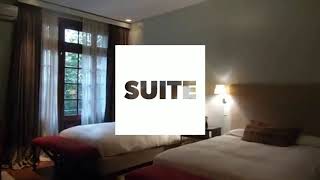 Hub Porteño Buenos Aires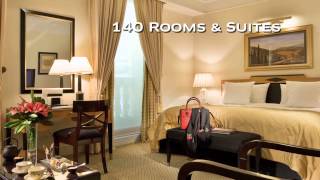 Hotel Sofitel Buenos Aires
InterContinental Buenos Aires
Libertador Hotel Buenoa Aires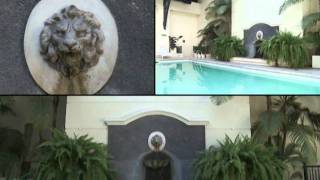 Loi Suites Recoleta Hotel Buenos Aires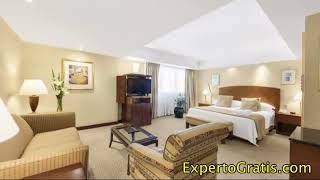 Melia Buenos Aires Hotel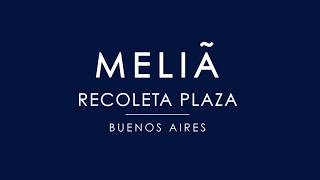 Melia Recoleta Plaza Hotel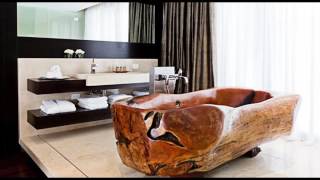 Mio Hotel Buenos Aires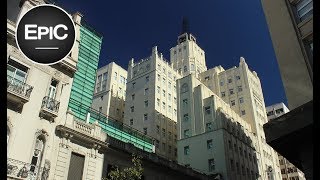 NH City Buenos Aires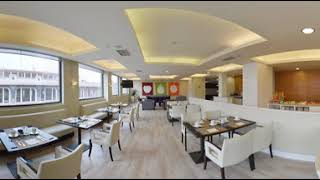 NH Collection Centro Histórico Buenos Aires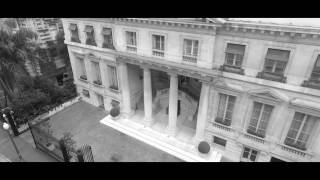 Palacio Duhau - Park Hyatt Buenos Aires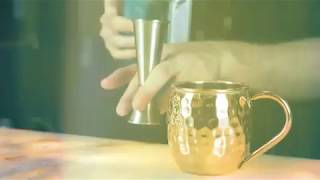 Palladio Hotel Buenos Aires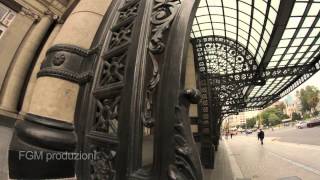 Panamericano Hotel Buenos Aires
Park Tower Hotel - Buenos Aires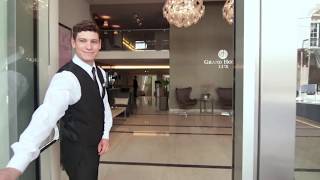 Recoleta Grand Hotel - Buenos Aires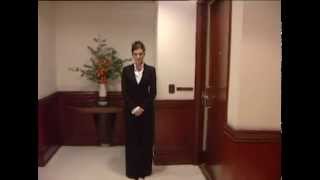 Regal Pacific Puerto Madero Buenos Aires
Sheraton Hotel & Convention Center Buenos Aires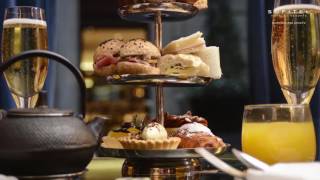 Sofitel Buenos Aires Recoleta
1828 Smart Hotel Boutique - Buenos Aires

725 Continental Hotel Buenos Aires

Abasto Hotel Buenos Aires

Algodon Mansion Buenos Aires

Alvear Art Hotel Buenos Aires

Alvear Icon Hotel Buenos Aires

Alvear Palace Hotel Buenos Aires

BE Jardin Escondido By Coppola Buenos Aires

Emperador Hotel Buenos Aires

Feir's Park Hotel Buenos Aires

Four Seasons Hotel Buenos Aires

Hilton Hotel Buenos Aires

Hotel Club Frances Buenos Aires

Hotel Madero Buenos Aires

Hotel Sofitel Buenos Aires

InterContinental Buenos Aires

Libertador Hotel Buenoa Aires

Loi Suites Recoleta Hotel Buenos Aires

Melia Recoleta Plaza Hotel

NH Collection Centro Histórico Buenos Aires

Palacio Duhau - Park Hyatt Buenos Aires

Palladio Hotel Buenos Aires

Panamericano Hotel Buenos Aires

Park Tower Hotel - Buenos Aires

Recoleta Grand Hotel - Buenos Aires

Regal Pacific Puerto Madero Buenos Aires

Sheraton Hotel & Convention Center Buenos Aires

Sofitel Buenos Aires Recoleta